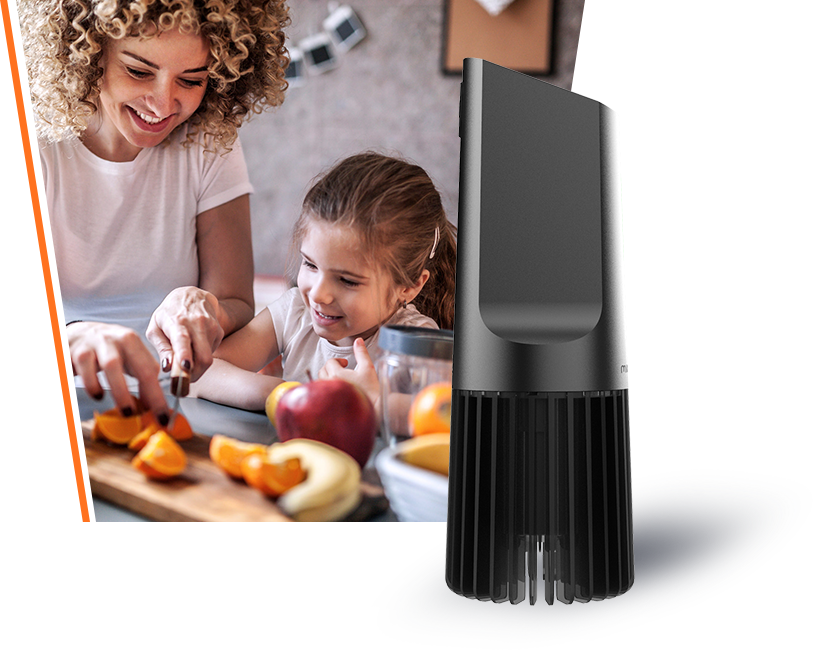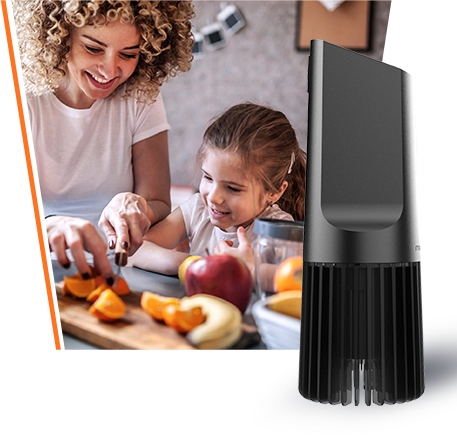 Meat, Fruit and Vegetable Wash Machine
The MIRA Safety DTX-1 Food Detoxifier is a portable device that provides a unique and highly effective way to sanitize your fruits, vegetables, meats, and even household items. The device uses ultrasonic waves to remove various contaminants such as chemicals, pesticides, toxins and other impurities which then splits and dissolves them in water. This professional grade, lab tested purifying machine is one of the best possible methods of ensuring your food and personal items stay clean.
What's REALLY in your food?
Over the past 20 years, food contamination has increased tenfold. According to the CDC, each year roughly 1 in 6 Americans (or 48 million people) will get sick, 128,000 will be hospitalized, and 3,000 will die due to foodborne diseases. These include highly dangerous and infectious norovirus, salmonella, clostridium perfringens, campylobacter jejuni, and staphylococcus aureus.
Additionally, a study conducted by the FDA found that commonly sold samples of strawberries, spinach, kale, nectarines, apples, bell peppers, and many others were found to be positive for residues of two or more harmful and even carcinogenic pesticides.
Undoubtedly, food production has become increasingly reliant on pesticides and chemical preservatives. As a result, the foods we eat today are more likely to carry harmful threats, necessitating the need for a reliable method of cleansing.
That's where the MIRA Safety DTX-1 Food Detoxifier comes in...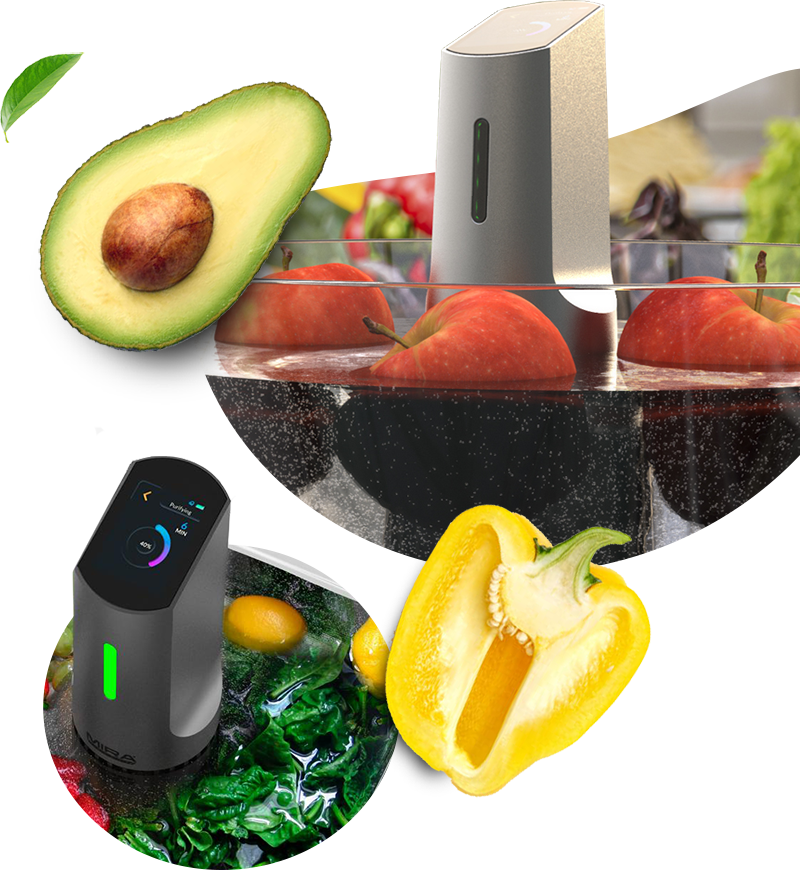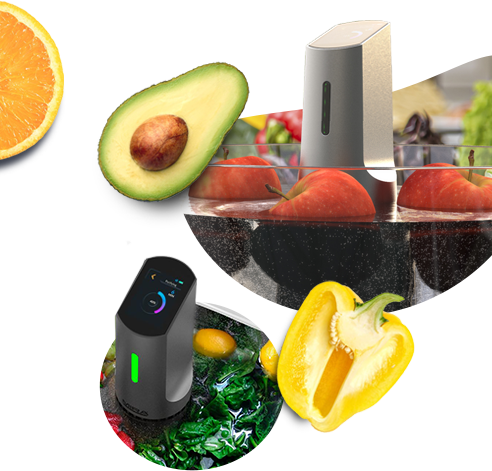 Safe, Clean Eating for the Whole Family
The DTX-1 Food Detoxifier is as easy to use as it is effective in cleaning your food and household items. Simply place the device and the items in a container of water, select the desired purification process, and wait a few minutes until everything has been sanitized!
The Detoxifier is best used to clean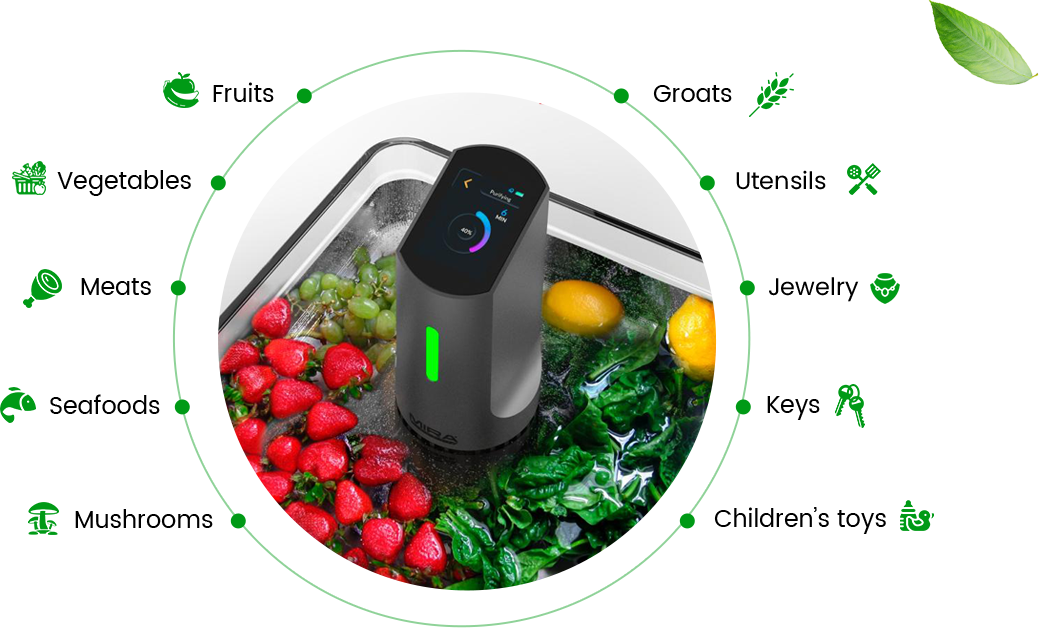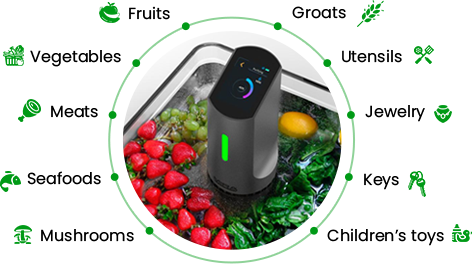 The Detoxifier can…
Rid of unpleasant odors

Removes harmful heavy metals such as arsenic

Removes leftover residues from dangerous pesticides & toxins

Expels chemicals such as phosphates & chlorides
Technology for Protection, Utility,
& Comfort