Free US shipping and free returns



Become a Dealer with
MIRA Safety
Do you own a health, fitness, and wellness oriented business? Are you a retailer for specialized dietary devices? Then join the MIRA Safety Dealer Program today!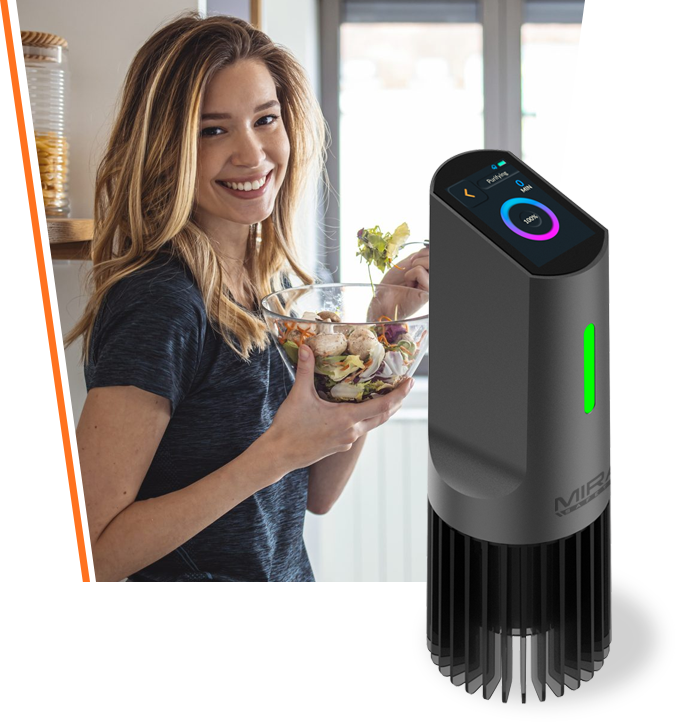 Boost your business and join the rapidly growing MIRA Safety Global Dealer Community
The MIRA Safety name is a well established brand within the survival and preparpness space, one commonly associated with professional-grade gas masks, filters, HAZMAT suits, and other safety and tactical equipment. From day one, the company has set out to only provide the very best PPE gear for customers seeking ot safeguard themselves and their families from an ever increasingly unstable world.

Now MIRA Safety is bringing that same level of industry leading quality and professionalism to the health and wellness space. With the launch of the DTX-1 Food Detoxifier, MIRA Safety is determined to change the way households interact with their foods, items, and general wellbeing. Become part of this expansion with MIRA Safety today and let's help change the world for the better!
Why Should You Become a MIRA
Safety Dealer?
Lab certified, professionally tested products designed for safety and accessibility

Stocking and drop shipping options with competitive margins

Domesitc and international shipping options

Full transparency with regards to sales metrics and inventory

Full 12-month warranty with our products

Open channel for direct access to our customer service team for dealer inquiries
Begin your journey a MIRA
Dealer today!
Fill out the form below and a representative will be in contact with you shortly.