SHOP WITH CONFIDENCE
free us shipping and
free returns
Key Features of the MIRA Safety DTX-1 Food Detoxifier
Handheld detoxifier uses a combination of ultrasonic waves and rapid oxidation to release and dissolve toxins to cleanse both water and produce
User-friendly touchscreen display
Plugs directly into 120V AC wall outlet
Durable construction designed for maximum rapid cleansing
Multiple cleaning modes allow for separate detoxification of raw foods, thermal treatment, antiparasitic treatment, and detoxification of household items (keys, jewelry, etc.)
Special detox process uses ZERO chemicals, solvents, cleaning agents, or additives
Once activated, the unit uses a high-power ultrasonic generator to remove contaminants on the surface of foods or suspended in drinking water
The unit rapidly saturates the water with active oxygen molecules to completely penetrate the food product, oxidizing pesticides and other harmful compounds
Simple and easy process can be performed daily
Tested for effectiveness and approved by laboratories in Switzerland and the European Union
Built to last at least 5 years with regular use
Technical Specifications
Approximately 40–50% of all the harmful substances that enter our body do so through food, and 20–40% do so through water.
From frequent supermarket recalls to E. coli outbreaks, food contamination has increased over 1,000% in the last 20 years. We've become accustomed to the idea of harmful substances making their way into our foods. And with a whole industry driven by factory farming, chemicals and pesticides on produce are something most Americans take for granted.
But not anymore.
The MIRA Safety DTX-1 Oxidizing Food Detoxifier Meat, Fruit and Vegetable Wash Machine is a simple handheld unit that uses electricity to oxidize and remove toxins that might otherwise make it into your dinner. Here's how it works…
The DTX-1 features durable, low-profile construction with a top-mounted touchscreen. Once you immerse the unit's fins in a container of water, you activate it by selecting options on the touchscreen.
Then, the detoxifier takes care of the rest—pulsing the container with ultrasonic waves and rapidly releasing active oxygen molecules to cleanse your produce from the inside out. The DTX-1 features multiple modes to specifically target various threats, from antiparasitic to thermal treatments and more.
The detoxification process is all-natural and completely self-contained, with no soap or cleaning solution required. The only other thing you'll need is electricity from a 120V AC wall outlet. Beyond the cost for electricity, the DTX-1 has zero operating and maintenance costs.
Since some biological threats can be transmitted through contact with surfaces, the DTX-1 offers effective protection from unknown threats in addition to pesticides, carcinogens, and other common threats.
In other words, the MIRA Safety DTX-1 Food Detoxifier is the best thing to happen to your family's kitchen since the air fryer.
It fits right in with all your appliances, and it's easy enough to use that even your grandparents can use it to cleanse their haul from the market. It provides valuable disinfection and detoxification along with the peace of mind you need to enjoy another wonderful family dinner.

NOTE:
Manufacturer claims certified by laboratories in Switzerland and the European Union.
The DTX-1 has not been tested against specific threats, and the manufacturer makes no claims
in this regard. Immediately and safely discard any food you believe to have been exposed
to contaminants.
Technical Data
STORAGE
Transportation and storage temperatures should be from -76°F to 113°F ( -60°C to 45°C), with relative humidity of up to 95%, and the packaging should be protected from direct sunlight and moisture. Store the MIRA Safety DTX-1 Food Detoxifier as you would any other electrical kitchen appliance, in a cool dry place with the power cord safely stowed away. Ensure that none of the fins will be obstructed or bent and that the touchscreen will not be punctured or damaged during storage.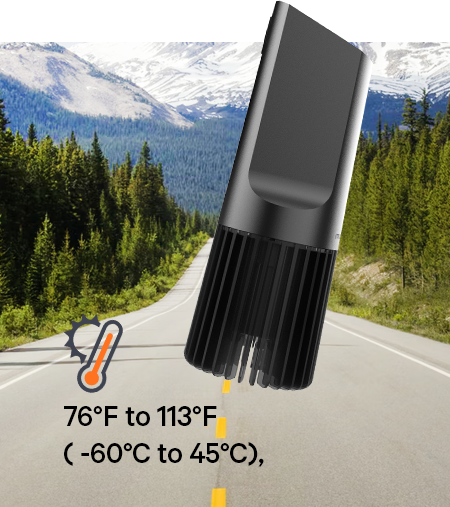 How it works
frequently asked questions
What types of food can I clean with the MIRA Safety DTX-1 Food Detoxifier?

The DTX-1 works best with foods including vegetables, fruits, berries, greens, mushrooms, meats, fish, seafood, and groats.

What else can I clean with the MIRA Safety DTX-1 Food Detoxifier?

The DTX-1 works like an ultrasonic cleaner, so it's perfect for detoxifying your keys, jewelry, watches, bracelets, and other personal items that may have been exposed to potential threats.

Is the MIRA Safety DTX-1 Food Detoxifier Waterproof?

The fins of the DTX-1 are designed to be submerged in water, but the water level should remain below the "max fill" line on the device. The lower portion of the unit is removable for easy cleaning by hand or in the dishwasher.